These instructions are for E Street Voice Pilot Hosted products: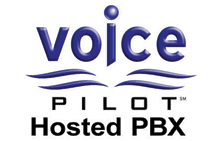 ---
METHODS TO ACCESS VOICEMAIL:

Access Voicemail and Settings from your desk phone, (or from Communicator softphone, Communicator GO app):
– On the desk phone Press the Messages button
or dial "*123"
– Enter your passcode (PIN)
– Follow the instructions for access voicemail features†
Access Voicemail from an outside phone:
– Call yourself (10 digit DID or Main Number + Extension)
– Enter "*" at the greeting
– Enter your passcode and follow the prompts†
Access Voicemail from your Voice Pilot Web Portal:
–  Voice Pilot User Web Portal
---
NOTE: Be sure to reset the default PIN to one of your own choosing.
~~~~~~~~~~~~~~~~~~~~~~~~
† LIST OF VOICEMAIL COMMANDS
Top Level Options – Available Commands:
1 Messages (when new or old messages are present)
2 Change Folders
3 Advanced Options – not applicable
4
5
6
7
8
9
0 Mailbox Options
* Help (replay menu)
# Exit
Mailbox Options – Available Commands:
1 Record Unavailable Message
2 Record Busy Message
3 Record Your Name
4 Record Your Temporary Greeting
5 Change Your Password
6
7
8
9
0
* Return to the Main Menu
#
During Message Playback – Available Commands:
1 Go to First Message
2 Play Current Message from Beginning (no header)
3 Advanced Options
4 Previous Message (if present)
5 Repeat Current Message
6 Next Message (if present)
7 Delete Message
8 Forward Message
9 Save Message
0 Pause Playback
* Rewind by 3 seconds
# Fast Forward by 3 seconds
NOTES:
E Street discourages using the voice mail system for forwarding and saving voice mail messages (numbers 8 and 9 above). These functions work fine but are cumbersome to use. If the customer needs these functions, we recommend enabling voicemail to email.