Site owners with Joomla! CMS (Content Management System) websites have a
powerful tool to edit their web pages and add dynamic content to their sites.
Attached below is a quick tutorial on editing "Articles" in Joomla CMS.
Other resources for common solutions in Joomla are:
YouTube is a great resource for instructional videos with
Joomla

Go here.
Images can sometimes trip up folks when they are adding them
in their sites –

see this KB article on editing images.
For a quick tutorial on what Joomla is, links to main Joomla
online resources and adding E-Commerce components to Joomla see

this KB Article.
To edit your "Pages" (Joomla calls them "Articles") this should help:
First login to your Joomla CMS admin (if you do not know this login contact
E
Street support):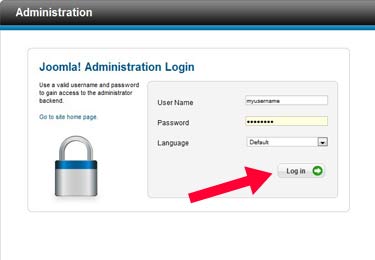 From the Admin Home Page select "Article Manager" to
go to your "pages" in the site: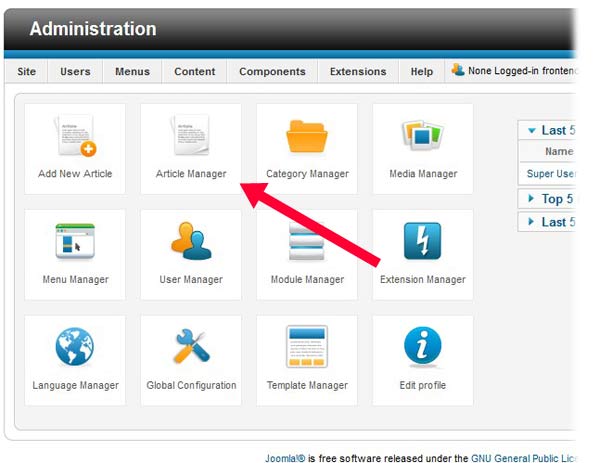 Select the Article (page) you would like to edit to bring up
Joomla's editor. Use the editing interface to customize text, page
formatting, add images etc: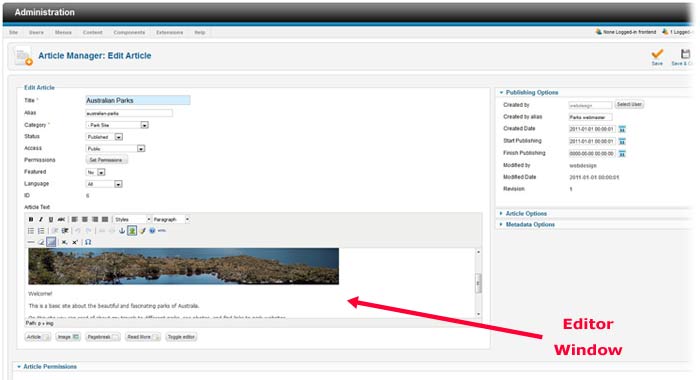 When saving your work in Joomla always remember to use one of
the "save" buttons in the upper right of the editor:

Save – Saves the current article and
keeps on the page for more editing
Save & Close – Saves the current
article and brings you back to the Article list
Close – Exits the editor and brings
you back to Article List WITHOUT saving anything you did.