These instructions are for E Street Voice Pilot Hosted products: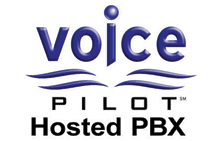 Did you know – you can use your phone to record multiple Auto Attendants and various announcements for your phone system?  For instance, announcements for things like;
Auto-Attendant
business hours, after hours, holidays, inclement weather, or even spur of the moment announcements. Below are the steps to record plus some Auto Attendant functions for your announcements and a sample Auto Attendant script*.
Here is how to record and then have E Street post the announcement in your E Street Voice Pilot HOSTED phone system:
Go to your Voicemail **:
To access Voice Mail from your desk phone:
Press the "Messages" button
or dial "*86"
Enter your passcode (followed by the "#" key)To access Voice Mail from an outside phone:
Call yourself (dial your 10-digit number or main# then extension)
Enter "*" upon hearing your Voice Mail greeting
Enter your passcode (followed by the "#" key)(**If you have not yet setup your voicemail on the system – go here.)

---

Press the * key
Follow the prompts:
"To record a new announcement press 5" then "to record an audio announcement press 1"
Record your announcement.
Press the # key when done recording.
The system will play back your recording then prompt you to:
Press "1" to save, press "2" to delete and record again. That's it – you're done recording.

---

Last Step – Drop a note to E Street support that you have recorded your new announcement.

Let us know your extension, the date/time you made your recording, and any additional instructions you may have with it.

E Street engineers will confirm and make the recording live for you.

---
========================
* Here are some functions that are possible within the Auto Attendant:
You can have separate Business Hours and After Hours messages.
From inside the Auto Attendant message, callers can dial the extension of the person they are calling to be connected directly to them
If the caller doesn't know the extension, they can press an option for a directory where they enter the person's first or last name to be connected.
A caller can be transferred to an "Operator"
You can program keys 0-9, * and # to transfer to any extension or phone number even if the phone number is outside of your VoIP system.
You can have the message repeated by pressing a key
* Here is a sample script for an Auto Attendant. This is of course just an example and we can help you work out the details of your own script:
"Hello and thanks for calling ABC Company. If you know the extension of the person you are calling, you may enter it at any time.
For a company directory, press 1.
For sales, press 2.
For support press 3.
For billing, press 3.
If this is an emergency and you would like to page our on-call support technician, press 4.
To speak with an operator, press 0. To repeat this message, press *.
Thanks"