E Street "Voice Pilot Mobile" is our Cloud Softphone app that brings the industry-leading features of E Street Voice Pilot Digital Voice to your iPhone or Android smartphone.
Voice Pilot Mobile can be added as a stand-alone seat or to your existing Voice Pilot seats extending E Street phone service and SMS "text messaging" to your smartphone with your Voice Pilot number.
Download "Cloud Softphone" for IOS and Android: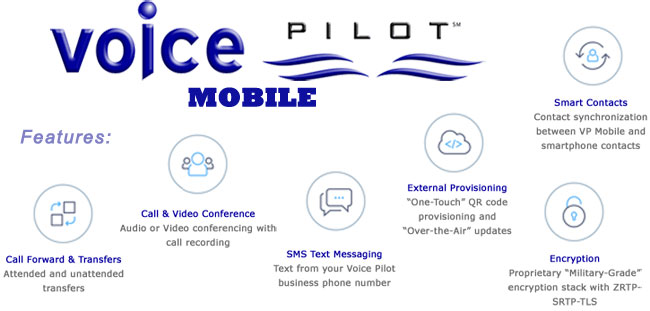 Scan your authorization QR code for easy
auto-provisioning of your Voice Pilot Mobile
softphone setup.

Use your E Street Voice Pilot business
phone number from your smartphone
including SMS texting.

Enjoy advanced business phone features
such as call transfer, call hold, conferencing
and call recording.
---
Wow! – How do I get E Street Voice Pilot Mobile?
Contact E Street support to get your Cloud Softphone and Voice Pilot Mobile service up and running.
Once activated – How do I setup E Street Voice Pilot Mobile?
It's Easy! See this KB article on how to Setup Voice Pilot Mobile