Your one-stop shop for tech support.
Our Story…
The Internet has really started exploding in 1994, the year we started E Street. Originally, we were stuck, like everyone, using the likes of AOL, CompuServe, Delphi, FidoNet, and several others. We were enthralled that you could push a button in Denver Colorado, and a second later, a message could be delivered halfway around the world! Or in our case, from our Denver office to our Topeka office. Yep, we started working remotely from day one. Email was revolutionary and it was E Street's first project. E Street Mail was our first company name, and things exploded from there.
As new services and technologies would spring up, we'd find a way to offer them to our growing list of clients. E-mail, Dial-up, Bulletin Boards, USENET, World Wide Web, DSL, T1, etc., etc. The industry was growing faster than many companies could keep up, but we did our best. We learned, adapted, and expanded over and over using many good and bad technologies, over many years.
Today, 28 years (and counting) of providing Internet focused 


technologies has taught us a lot, not just about the Internet, but how to use it to run our business and yours.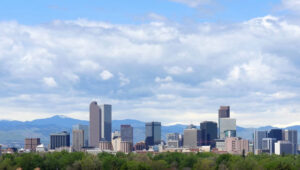 The Internet and all the technologies that have sprung up around it makes this a great time to run a small business. Technology once reserved for only the biggest enterprise is available to everyone without a huge outlay of capital or staffing. We're channeling all our experience into helping small companies manage technology to meet their business and life goals, all the while learning, adapting and growing like we always have.
Looking back over nearly 30 years is a humbling experience. The one thing it does more than anything is give us a razor-sharp focus on helping small businesses wade through the noise of modern technology.

Why E Street Managed Services?
Managed Services that inspire technology.
Feel free to get in touch. Give us a call or send a messsage.